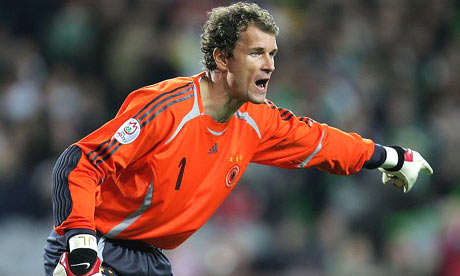 First it was
Bayern Munich hosting their own "Free Beer Match Day"
(What no pics guys? Shesh!).
Much like Norm MacDonald's oft-quoted Saturday Night Live Weekend Update line "Germans love David Hasselhoff," I think pretty much everyone can agree that the Germans also love the Free Beer Movement (don't pay attention to the fact that we have no current German members).
I think that it's time the Free Beer Movement make Mr. Lehmann an "honorary" member of the Free Beer Movement for his actions this past week.